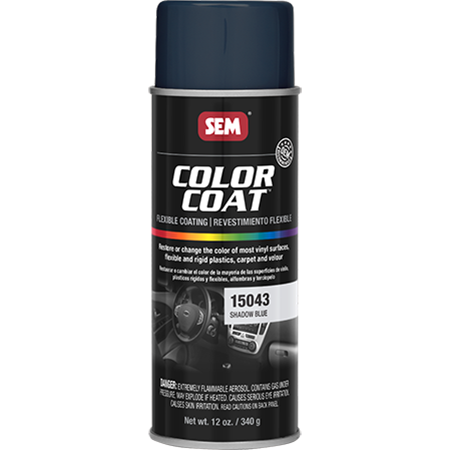 Payment & Security
Your payment information is processed securely. We do not store credit card details nor have access to your credit card information.
SEM Interior Spray Paint
Very simple. I painted a dash pad from Coverlay for a 1988 Thunderbird project. Ford Shadow Blue was an EXACT match to the original interior color. Laid down nice and smooth with very good coverage and adhesion. Trust SEM, top quality product!